Popular Land Rover Freelander Engines

Select Your Land Rover Freelander Engine Size

Land Rover Freelander Engine Codes in Stock

Petrol and Diesel Land Rover Freelander Engines

Armstrong Miller is your number one destination for premium quality replacement Land Rover Freelander petrol or diesel engines at the lowest online rates. Freelander is a compact SUV manufactured by Land Rover and two generations of this vehicle have been produced so far. First generation appeared on the scene in 1997 while the second one was unveiled in 2007. The vehicle is available in both two-wheel and four-wheel drive layouts. Land Rover replaced the Freelander with Discovery Sport in 2015.
Armstrong Miller is home to expert replacement engineers who carry out Land Rover Freelander engine replacement in our state of the art engineering workshop. We are at the forefront for quality rebuilt Land Rover Freelander engines.
The Land Rover Freelander began production in 1997 and the production continued up until 2014. The Land Rover Freelander vehicle was first available in both two wheel and four wheel drive variants. Since its inception in 1997 the Land Rover Free Lander has been launched in 2 generations.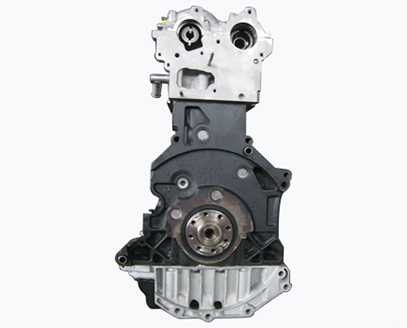 Reconditioned and Used Land Rover Freelander Engine Supplied and Fitted
The replacement Freelander engine supplied by us comes with a free standard warranty for your peace of mind. Whatever your replacement engine needs, we have got it covered. The process of reconditioning and fitting the Land Rover Freelander engine to your vehicle is undertaken by expert engineers. You can be rest assured that the utmost care and professionalism will be utilised to ensure exceptional quality.
Buy Freelander Diesel Engines
If your Freelander's engine has undergone wear and tear and it is not performing well, there's no need to replace vehicle. You can give a new life to your vehicle by replacing the engine at very lowest online rates.
Based in the UK, Armstrong Miller is a leading Land Rover engine provider. We have a huge stock of reconditioned, remanufactured and low mileage used Freelander diesel engines. All the engines we provide are of the highest quality and cheap as well. You can buy the one which suits your needs and budget.
Cost Effective Option of Replacing the Engine
Armstrong Miller gives you a chance to make huge savings on buying a replacement engine for your Land Rover Freelander. You get high quality recon, reman or used Freelander diesel engines at cheapest online rates. We are confident that we can beat any price quote. All the engines provided by us are covered by free and written warranty. Thus you will get complete peace of mind when you buy replacement diesel engine for your Freelander.
Common Land Rover Freelander Engine Problems
Land Rover Freelander rear suspension problem (1997-2003 cars
Some models built between June 1997 and June 1998 had problems with their rear suspension.
Land Rover Freelander engine harness problem (1997-2003 cars)
There was an issue with the engine wiring harness. The harness could chafe upon the wiring and cause it to fail. That could result in the headlights, engine management, cooling fans, fuel pumps, ignition, air-con, anti-lock braking, hill-descent control, horn or SRS system failing.
Land Rover Freelander heater problem (2006- cars)
There were issues with the booster heater on some cars built between February 2007 and May 2008.
Premium Quality Land Rover Engines
Armstrong Miller reconditions, remanufactures and rebuilds Land Rover Freelander engines to the highest industry standard at its state of the art workshop. We provide you with an industry leading 12-month unlimited engine mileage warranty. Armstrong Miller is always committed to exemplary customer service. Get in touch now to give your Land Rover Freelander a new life.
Used LANDROVER Freelander Engine Parts for Sale

Our WorkShop Gallery