Freelander 2 Engine Codes in Stock

Land Rover Freelander 2 Engines

Armstrong Miller is your number one destination to get replacement Land Rover Freelander 2 engine at the lowest online prices. We believe in giving the best customer service experience hence our UK based customer service is available 24/7 to assist you in every way possible.
Freelander 2 is a SUV manufactured by Land Rover over two generations. This vehicle is accessible in both two wheel and four wheel drive versions. It was brought forth in two generations i.e. 1st Generation (1997-2006) with 5-speed automatic and 5-speed manual transmission, 2nd Generation mainly known as Freelander 2 (2006-2014) with 6-speed manual and 6-speed automatic transmission.
Freelander 2 is available in both two-wheel and four-wheel drive layouts. Land Rover stopped producing Freelander 2 and launched Discovery Sport in 2015.
Engine Problems in Land Rover Freelander 2
Land Rover Freelander moves well on the road but unfortunately, there are also a few problems that are reported by its consumers. These issues involve faulty engine cooling system, outdated transmission control module software, dirty air filters, defective automatic transmission, 'no start' because of weak battery.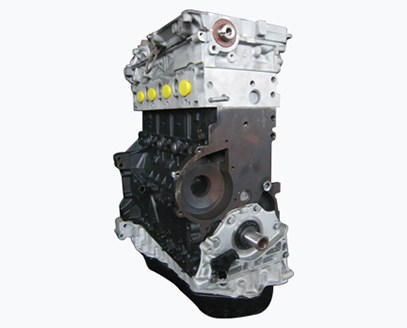 Reconditioned & Used Freelander 2 Engines
If working of your Freelander 2 engine is not up to the mark then replace it instead of replacing your beloved vehicle. Generally, there are 3 sorts of engines i.e. used, rebuilt and reconditioned engines. If you really wish to give your car a new life then you have to compare the prices of all the engines for your Freelander.
Huge Stock of Freelander 2 Diesel Replacement Engines
If your Freelander's 2 diesel engine needs replacement and is not performing to its best, there's no need to replace your vehicle and spend that much money on it. Simply give Armstrong Miller a call and get a replacement Freelander 2 diesel engine. Moreover we also have used, reconditioned and remanufactured quality Freelander 2 diesel engines at the lowest online rates.
Armstrong Miller is a UK based independent company specialising in all things Land Rover. We are a leading Land Rover engine specialists with huge stock of reconditioned, remanufactured and low mileage second hand Freelander 2 diesel engines. We don't compromise on quality of engines and service. We have all types of engines that suit your budget.
Armstrong Miller Gives you the Cheapest and Efficient Land Rover Engines
Engine is the backbone of your vehicle so it must be agile and efficient. Armstrong Miller is UK's foremost website for providing efficient Land Rover engines to its customers at cheapest online rates. We are an honest and responsible company as we perform various tests and inspections before selling any engine.
We give you the best possible opinions, estimations and solutions for Land Rover Freelander 2 replacement engines. So, without any hesitation get used, rebuilt and reconditioned engines for your Freelander 2 to give your car a new life.
Affordable Option of Replacing Freelander 2 Diesel Engines
Armstrong Miller doesn't keep prices hidden hence and we give our customers free online price quotes. Simply fill in the form to get prices for Freelander 2 diesel replacement engine prices. When you buy with us you are bound to save huge sums on buying a replacement engine. You get first quality recon, reman or used Freelander 2 diesel engines at cheapest online rates. We are confident that our prices are matchless. All the engines provided by us are covered by free and written warranty. Thus you will get complete peace of mind when you buy replacement engine for your Freelander 2.
Warranty for Replacement Land Rover Freelander 2 Engines
Our target is to uphold the trust of our customers by giving them the most suitable engine for their cars at frugal price. Surely, because of being most expensive, remanufactured engines hold maximum warranty. The standard period of warranty for Land Rover Freelander engines is 6 months to 12 months depending on the condition and actual price of your purchased engine.
Our WorkShop Gallery