Popular Range Rover Engines

Range Rover Engines

Range Rover was launched in 1970 and four generations of this full sized luxury SUV have been produced so far. Second generation of this all-wheel drive enable vehicle appeared on the scene in 1994, third in 2003 while the fourth generation was assembled in 2012. The vehicle comes with front petrol and diesel engines and four-wheel drive layout.
Reconditioned Range Rover Engines with Free Warranty
At Armstrong Miller, you can get first class and reliable Range Rove replacement engines at competitive prices. We have a range of options to fulfill your needs. You can choose from premium quality reconditioned, remanufactured and used Range Rover engines with free written warranty.
Length of warranty varies according to the type of engine you buy. Thus your investment is secured and you can be sure that you have purchased the best unit available for your vehicle.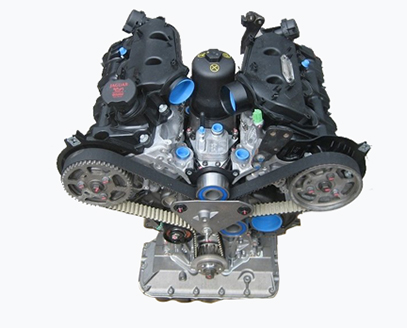 Fitting & Delivery Service of Used & Recon Engines for Range Rover
Armstrong Miller is committed to offer one-stop solution to your needs. We not only provide highest quality Range Rover replacement engines, but also fit them. Likewise, we offer recovery services for Range Rover engines at cheap rates.
Our dedicated mechanics have vast experience in this field and they carry out the task efficiently using state of the art equipment. Get in touch with us if you want to get your Range Rover's engine replaced.
Range Rover Diesel Engines in Stock
At Armstrong Miller, you can choose from a wide range of superior quality Range Rover Diesel engines. If you are looking to save money, you can get reconditioned or low mileage used engines. Likewise, you can go for remanufactured engines for top-notch performance and reliability. We have tailor-made solutions for your needs. So get a replacement Range Rover engine from Armstrong Miller and retain the resale value of your vehicle.
Nationwide and International Delivery
Based in the UK, Armstrong Miller can provide you with excellent quality reconditioned, remanufactured and low mileage used Range Rover engines across UK and other countries as well. You can get free price quotes from us by filling the form above.
So whether you are in the UK or in any other country, Armstrong Miller can cater for your needs. Get in touch with us and we will do the rest of the job.
Low Priced Range Rover Engines
With Armstrong Miller, you can save your bank balance as all the engines provided by our suppliers are cheaper than any other service in the UK. As a customer, one is always looking for reliability coupled with affordability and this is what we offer at Armstrong Miller. All the recon, reman and used Range Rovers supplied by us are not only cheap, but high-performing also.
So why not contact us for getting your Range Rover's engine replaced at competitive prices?
Top Quality
Every engine is quality-checked by our proficient Range Rover trained mechanics before handing it over to you. We are committed to providing you with premium quality remanufactured, recon and used engines at cheapest online prices. You will struggle to find a better engine provider than Armstrong Miller.
Replacement of the Engine
If you are Range Rover diesel engine is creating trouble or it is not delivering impressive performance, let Armstrong Miller take your worries away. We are not only engine providers, but also offer supply and fitting service.
Dedicated mechanics with many years' experience will replace the engine of your Range Rover with a new one efficiently. Thus Armstrong Miller is your one stop solution to engine issues. Get in touch with us at your earliest convenience to get befitting Range Rover Diesel engines at lowest online rates. We also deliver replacement Range Rover diesel engines all over the UK.
Used Range Rover Engine Parts for Sale

Our WorkShop Gallery