Click on Your Land Rover to Buy an Engine

Quality Replacement Land Rover Air Con Compressors

Land Rover is luxury high-end vehicle which is built to last for generations. However, as it is a machine, its air con compressor can become faulty and this is where Armstrong Miller comes in. We are specialists in replacement Land Rover Air Con compressors at the lowest online rates. We guarantee that the aircon compressor we offer are best in quality, genuine OEM standard and provides results which even exceed original.
Huge Stock of Genuine Land Rover Parts
Armstrong Miller in Rainham, Essex takes away all your stress away by providing the highest quality replacement Land Rover air con compressors at the lowest online rates. Simply contact us for huge ready stock of reconditioned Land Rover aircon compressors as we give you the best solution to your Land Rover problem.
Delivery of Land Rover Air Con Compressors
Armstrong Miller offers a swift delivery services to all over UK, so if you want your Land Rover air con compressor to be delivered to your door or local garage, we can deliver it to you.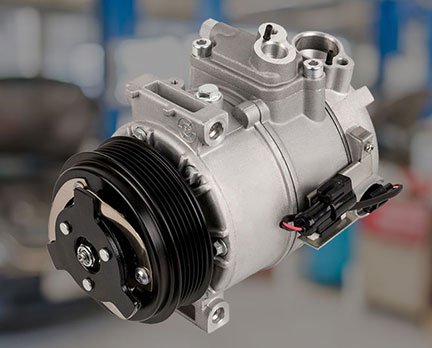 How does an Aircon Compressor Work?
The compressor is the work horse of the air conditioning system, powered by a drive belt connected to the crankshaft of the engine. As temperature is on the rise in the UK, the need for a proper air-conditioning system has become ever so important. If your Land Rover air con compressor system stops working, things can get really bad. If you are facing Aircon compressor failure, just get in touch with Armstrong Miller to get help 24/7.

Used Land Rover Engine Parts for Sale

Our WorkShop Gallery