Popular Discovery III Engines

Discovery III Engine Codes in Stock

Land Rover Discovery 3 Petrol and Diesel Engines

Armstrong Miller is UK's number one Discovery 3 engine specialist that is fulfilling the needs of all its customers by providing them efficient petrol or diesel engines for Land Rover Discovery 3 according to their demands.
The mid-size SUV i.e. Land Rover Discovery 3 was assembled by Jaguar Land Rover in 2004. It was presented in North American automobile markets with the name of LR3. Five generations of this vehicle have been produced so far i.e. 1st generation which was revealed in 1989, 2nd generation was launched in 1998, 3rd generation came up in 2004, 4th in 2009 and finally, 5th in 2017. It was replaced by Discovery 4 in 2009.
No doubt, Land Rover Discovery 3 is a smart and reliable car on the road but you may find a few issues when you drive it. Few highlighted problems are: leaking of air springs, failure of power windows, exhaust leak, defective engine oil pan, improper functioning of thermostat, breakage of ignition key, overheating of engine and some other issues.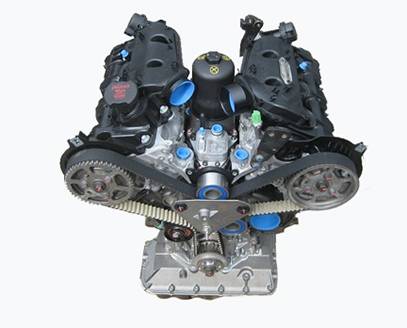 Reconditioned and Used Engines for Land Rover Discovery 3
In order to get a fantastic riding experience, the engine of your Discovery 3 must be in superb form. If it has undergone wear & tear and is creating trouble on the road, you got to replace it. You can go for a used, a rebuilt or a reconditioned Discovery 3 diesel engine.
To get a reliable diesel Discovery 3 engine, simply enter your reg number and get a replacement Discovery 3 diesel engine at the cheapest online prices. Get the cheapest Land Rover Discovery 3 diesel reconditioned, rebuilt and used engine with high performance at Armstrong Miller.
Why Choose a Reconditioned, Reman or Used Engine?
The reason why we recommend getting a reconditioned, remanufactured or used engine for your Land Rover Discovery 3 is the cost effectiveness of this step. Buying a new engine will make you pay a bulk of your savings for it.
On the contrary, getting a reconditioned or remanufactured engine from Armstrong Miller will cost you much less and your vehicle will perform well too. In addition, your Land Rover Discovery 3's resale value will remain high.
Premium Quality Land Rover Engines at Competitive Prices
At Armstrong Miller, we value your investment and trust in us. You will be provided premium quality engines for your Land Rover Discovery 3 at cheapest online rates. As a credible Land Rover engine provider, we encourage our clients to compare prices from other engine providers first. Prices are determined in accordance with type of engine you choose. Remanufactured engines are costlier than the other two types of engines as they perform like brand new engines.
Huge Stock of Land Rover Discovery 3 Diesel Engines
There's a huge stock of reman, recon and low mileage used engines at Armstrong Miller, so that you will be able to get the most suitable one for your vehicle at affordable prices.
Warranty for Every Land Rover Discovery 3 Engine
Buying an engine from us means you are investing in the right place. You will get free warranty for the engine you select for your vehicle and the period of warranty can vary according to the type of engine you choose. Get in touch with us to get an excellent quality engine for your Land Rover Discovery 3 at cheapest online rates.
Our WorkShop Gallery