Click on Your Land Rover to Buy an Engine

Premium Quality Alternators for Land Rover Models

Armstrong Miller is well reputed all over Rainham, Essex for providing supreme quality Land Rover alternators at the cheapest online rates. No matter what year your Land Rover was launched, we can solve the issue swiftly and within no time. All our alternators are ready to be fitted and dispatched.
Functioning of the Alternator
The sole function of the Land Rover alternator is to charge the battery and to power the electrical system when its engine is running. When it stops working, everything stops. However, there is no need to stress as Armstrong Miller is by your side for instant fitting or delivery of quality Land Rover alternators.
Specialist Mechanics for Land Rover
Armstrong Miller is extremely proud of having one of the most skilled and experienced set of Land Rover technicians and mechanics. Our vastly skilled Land Rover alternator fitting team gives an amazing supply and fit services in Essex. Enter your Land Rover REG number to get a price quote.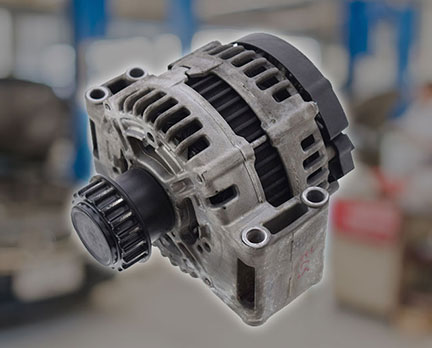 If your Land Rover battery is not charging properly than get the alternator checked as it may need replacing. Every customer is given priority, so get in touch for the cheapest prices on Land Rover alternators.
Used Land Rover Engine Parts for Sale

Our WorkShop Gallery