Popular Land Rover Discovery Engines

Second Alternators for All Discovery Models

Whether you own a Discovery III, Discovery IV or Discovery Sport, we can furnish the alternator for it that will perform the way you desire. At Armstrong Miller, our mechanics use state of the art equipment to carry out work on automobiles in the most efficient manner. We are just a call away from you. Feel free to speak to us if you want to get more information about the services we provide.
Discovery Alternators
If your vehicle's electrical system is not being powered well by the alternator or it is not charging the battery, give Armstrong Miller a call and replace the alternator. We have finest quality used and replacement alternators for all Land Rover Discovery models.
Our state of the art Discovery ancillaries stock has a range of alternators to meet your demands. You can get free price quotes from us in quick steps.
Cheapest Used & Replacement Discovery Alternators
Armstrong Miller offers money saving deals to its customers and our pricing strategy will help you save your bank balance. At Armstrong Miller, Land Rover Discovery alternators are available at lowest online rates. You can get free price quotes from us by filling the form above.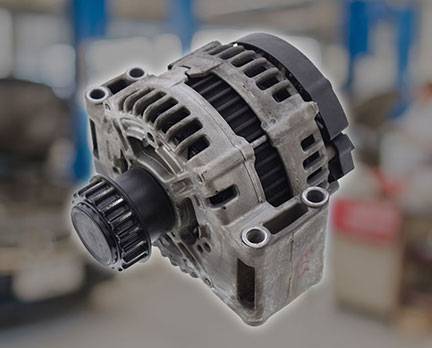 Add your vehicle REG number and provide your contact information. Our devoted team will send you no obligation quotes. After knowing the prices, you can give us a phone call to get finest quality Discovery alternator at competitive prices.
Trusted Service
Our customers' reviews speak of the trust they have in us. As one of the leading Land Rover Discovery alternator providers in the UK, we go the extra mile for customer satisfaction. Moreover, we never bother our customers with unexpected charges. Thus you can count on us if you are looking for Land Rover Discovery alternator replacement at affordable rates.
Used LANDROVER Discovery Engine Parts for Sale

Our WorkShop Gallery