Popular Land Rover Discovery Engines

Used Discovery Water Pumps in Stock

Armstrong Miller was established years ago with just one mission in mind; to provide gearbox repairs to the local and national Discovery water pump customers. Working hard on this mission has made us into a well reputed market leader among Discovery water pump specialists in Rainham, Essex. Call us with full confidence for replacement Discovery water pumps.
How does the Water Pump work?
The Land Rover Discovery water pump works to keep the engine from overheating. Inside the pump is a metal or plastic impeller with blades that pushes the water through the pump. The water pump is the heart of the cooling system. Its sole purpose is to circulate coolant between the engine and radiator. The water pump drives off the crankshaft pulley or the crankshaft itself.
Land Rover Discovery Water Pump Problems
If coolant starts leaking or you notice your Discovery engine overheating then replace it with a high quality Discovery water pump immediately from Armstrong Miller, as engine damage may be irreparable and you may have to pay a heavy fee.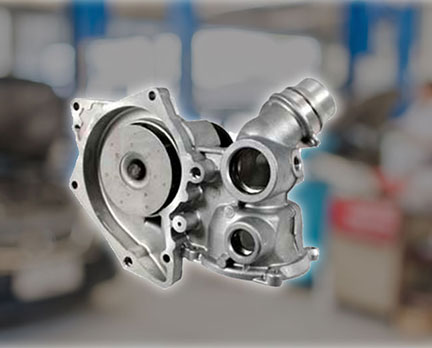 To see what Discovery water pumps Armstrong Miller stocks, just enter your vehicle details and this will then display what stock is available today or alternatively call one of our friendly expert advisors for further details or assistance.
Used LANDROVER Discovery Engine Parts for Sale

Our WorkShop Gallery