Popular Range Rover Engines

Second hand Alternators for all Range Rover Models

Based in the UK, Armstrong Miller specializes in providing cheapest used and replacement Range Rover alternators. With years of experience and superior technical expertise, we have built a reputation in the market as one of the most trusted service in the market.
We take the hassle out of your life and deliver our best to give you peace of mind. We retain an extensive stock of Range Rover alternators to cater for your needs. Call us right now or get free price quotes from us to benefit from our services.
Professional Supply & Fitting Service
Armstrong Miller is committed in providing one-stop solution to your needs. You can get in touch with us for replacement of alternator at your earliest convenience and benefit from our services. We specialize in supplying and fitting Land Rover Range Rover ancillaries including alternators. Our dedicated and experienced mechanics will leave no stone unturned to give peace of mind.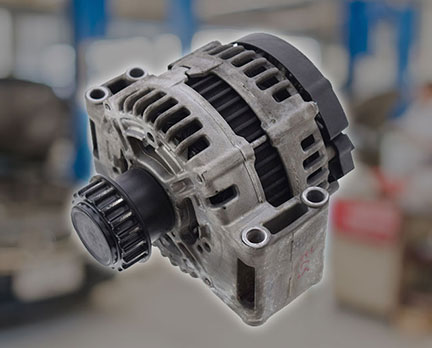 Lowest Online Prices
If you are looking for a cheap and reliable Range Rover alternator provider, Armstrong Miller is your go-to place. Our customers always count on us because never bother them with unexpected bills. We provide Range Rover alternators at lowest online rates. At Armstrong Miller, you will find a range of alternators for your vehicle according to you budget and needs.
Customer Care at Its Best
At Armstrong Miller, we are always striving to bring innovation to our work and give you the type of service you expect and deserve. Our devoted crew serves every client with professionalism and does the work using state of the art equipment.
Thus you will see an unmatched level of customer care at Armstrong Miller. In addition, all the Range Rover ancillaries including alternators provided by us are quality-checked before fitting into your vehicle. So why not contact us right now?
Used Range Rover Engine Parts for Sale

Our WorkShop Gallery