Popular Range Rover Engines

Replacement Range Rover High Pressure Fuel Pump

If you are in the market for a Range Rover fuel pump, you've come to the right place. A new fuel pump guarantees that the proper amount of fuel is reaching your engine which affects the overall performance of your Rover.
Huge Stock of High Pressure Fuel Pumps
Armstrong Miller stocks a huge line of fuel pumps for all Range Rover models so you are sure to find what you are looking for in our catalog. Whether it's a genuine replacement or a cost-effective OE-spec aftermarket part, we have the parts you need.
Function of a fuel pump?
The fuel pump's main function is to deliver fuel from the fuel tank to the fuel injectors. The pump must deliver the appropriate amount of fuel and at a high enough pressure to provide the engine enough fuel in all conditions.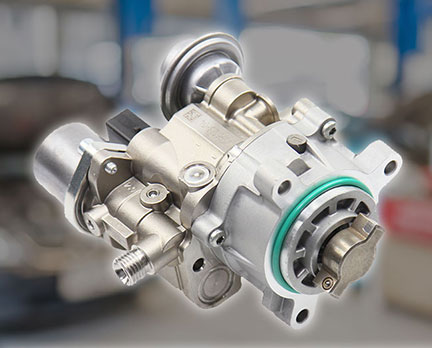 How does the fuel pump work?
The fuel pump is utilized by majority of automobiles who use an electric motor to drive the fluid pump. The pump can be located inside or outside the fuel tank. In both cases the fuel is sucked out of the fuel tank and pushed through a fuel line to the fuel filter, then to the fuel injectors.
If your Range Rover's engine is spluttering or you are coming across issues like sudden loss of power and non-starting of engine, you should replace the fuel pump. Based in UK, Armstrong Miller is home of finest quality Range Rover high pressure fuel pumps. As a reputable Range Rover ancillary's provider, we never make a compromise on the quality of the parts we supply and fit.
Getting in touch with us is easy and convenient. You can give us a phone call and one of our representatives will speak to you instantly. Moreover, you can get free price quotes from us in easy steps.
Used Range Rover Engine Parts for Sale

Our WorkShop Gallery