Popular Range Rover Engines

Range Rover Water Pumps by Armstrong Miller

If you are in the market for a replacement or used water pump at the cheapest online prices, than Armstrong Miller is your number one garage in Rainham, Essex. We have experienced Range Rover trained technicians who work tirelessly hard to give your beloved Range Rover the kind of treatment it deserves.
How does the water pump work?
The Range Rover water pump contains an impeller which looks like a fan and it circulates water and coolant throughout the cooling system so that the engine doesn't overheat. The water pump is situated in the engine compartment. The water pump only works by turning and this is achieved by drive belt or timing belt/chain.
Role of Water Pump in Engine
The function of the water pump is to keep the engine from overheating. Inside the pump is a metal or plastic impeller with blades that push the water through the pump. If coolant starts leaking or you notice your engine overheating then replace it with a high quality Range Rover water pump immediately from Armstrong Miller, as engine damage may be irreparable.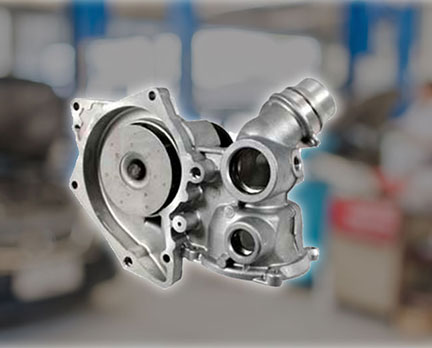 Supply & Fit Range Rover Water Pump
Customer care is one of the key principles we follow while doing our work and we always put clients first. Highly trained and courteous staff will leave no stone unturned to meet your demands. You can count on us as we have been fulfilling our customers' needs for years. Buying a Range Rover water pump from Armstrong Miller means your investment is secured.
We not only fit quality used Range Rover water pumps in our state of the art garage in Rainham, Essex, but also deliver it to anywhere in the UK. Our safe and swift delivery mechanism ensures timely delivery to any address in the UK. Get in touch now for the lowest online rates on Range Rover water pumps.
Used Range Rover Engine Parts for Sale

Our WorkShop Gallery