Click on Your Land Rover to Buy an Engine

Land Rover Diesel Particulate Filters for Sale

Non-functioning Diesel Particulate Filter (DPF) can cause a decline in the performance of your Land Rover. Harmful diesel exhaust soot particles can block the DPF and damage the engine. If you are facing this problem, you can get new, used and reconditioned Diesel Particulate Filter from Armstrong Miller.
We have a range of excellent quality DPF's for all Land Rover models. You can buy or get a Land Rover DPF replaced at cheapest online prices.
Enquire Land Rover DPFs Online
Armstrong Miller has made it easy for you to know prices of Land Rover DPF online. It is just a matter of few clicks. Put your REG number or select your vehicle, select the part you are looking for and submit the form.
Showing quick response, we will send you free price quotes. After knowing the prices, you can place your order and get finest quality Land Rover DPF at economical rates. You can save a lot of money when you ask us for price quotes.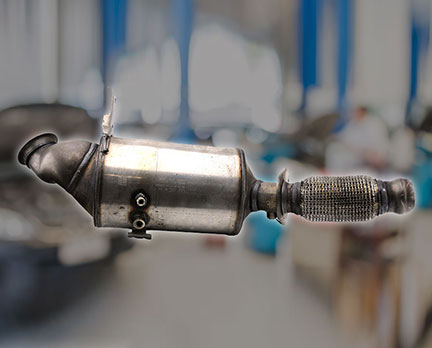 Supply & Fitting Service
Armstrong Miller is your one-stop solution to your Land Rover Engine issues. We specialize in supplying as well as fitting DPFs and Land Rover ancillaries. You won't have to go to another mechanic for getting the DPF fitted into your Land Rover.
At Armstrong Miller, All the work will be carried out by highly trained and experienced mechanics. Using state of the art equipment and spare parts, we will leave no stone unturned to make your Land Rover roadworthy.
Lowest Online Rates
Armstrong Miller is the second name of reliability. You can get quality-ensured second hand DPF for your Land Rover at competitive prices. We value customer satisfaction the most; hence, we never bother our customers with unexpected bills. Get in touch with us to get Land Rover Diesel Particulate Filter from the most trusted ancillary suppliers in the UK.
Used Land Rover Engine Parts for Sale

Our WorkShop Gallery