Click on Your Land Rover to Buy an Engine

Huge Stock of Secondhand Land Rover Power Steering Pumps

Armstrong Miller is the second name of reliability and we meet our customer demands with tailor made services. We know what our customers expect from us, thus, our devoted crew does their best to cater for your needs. We have a huge stock of quality replacement power steering pump in UK, so get in touch now.
Commitment to quality and excellent customer care has enabled us to achieve 100% customer satisfaction. So if you are looking for replacement Land Rover power steering pump for any model, you will struggle to find a better service than Armstrong Miller.
How Does Power Steering Pump Work?
The function of a power steering pump is to direct fluid from the reservoir into the steering gear, which in turn applies the right amount of pressure to turn the wheels smoothly. With years of experience in providing replacement power steering pump, we know how to take care of your worries. Our aim is to provide you with excellent quality Land Rover power steering pump at cheapest online prices.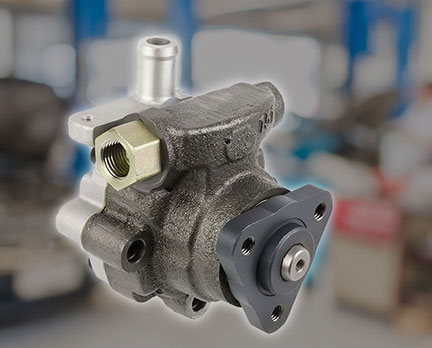 Problems with Power Steering Pump
There are several symptoms of a bad or failing power steering pump, so if you notice the following, have the pump inspected by a professional mechanic as soon as possible. If you hear squealing noises, the steering wheel feels stiff, or find damage on the power steering belt, have the power steering pump replaced.
As soon as you notice unusual noises coming from your vehicle, the steering is slow to respond or feels stiff, have your power steering pump inspected, and if needed replaced. Power steering is an essential part of your vehicle and is a safety issue, so it should be taken care of by professionalsat Armstrong Miller as soon as possible.
Used Land Rover Engine Parts for Sale

Our WorkShop Gallery