Click on Your Land Rover to Buy an Engine

Quality Replacement Land Rover Supercharger

Armstrong Miller is home to Land Rover trained mechanics and experts of quality and tested Land Rover superchargers. A good working supercharger makes sure that you have enough power coming out from your Land Rover engine. We make sure our replacement superchargers meet manufacturer standards and guidelines for replacement of supercharger.
Supply & Fit Land Rover Supercharger
If you have been searching for a quality Land Rove supercharger, then Armstrong Miller is your right choice. Armstrong Miller is the place where you can find sublime quality superchargers at the lowest online rates. Superchargers give additional power to support all the components. Armstrong Miller offers both used and reconditioned Land Rover superchargers along with new units.
How does a Supercharger Work?
A supercharger is an air compressor that increases the pressure or density of air supplied to an internal combustion engine. This gives each intake cycle of the engine more oxygen, letting it burn more fuel and do more work, thus increasing power.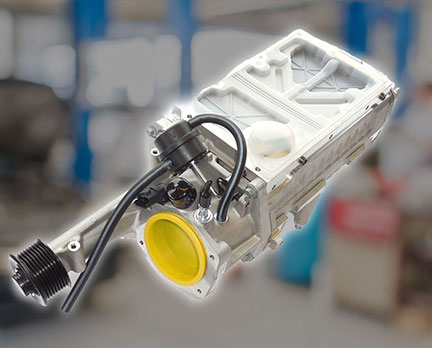 Land Rover Supercharger delivery all over the UK
Not only Armstrong Miller fits Land Rover superchargers in their state of the art garage, but also supplies them to all over the UK. Our swift on-time delivery is second to none so get in touch now to save time and money.
Used Land Rover Engine Parts for Sale

Our WorkShop Gallery