Click on Your Land Rover to Buy an Engine

Quality Replacement Land Rover Flywheels

Armstrong Miller is the only place online where you can get premium quality replacement manual flywheel for Land Rover at the lowest online rates. We have in house Land Rover specialists who fully test manual flywheels in our state of the art garage to check optimal performance. Get in touch now for a huge range of excellent working condition manual flywheels.
Armstrong Miller Is Here to Help You
If you are facing problems with your Land Rover flywheel manual and you are looking for a trustworthy garage, then you are at the right place. Armstrong Miller is an independent specialist in everything Land Rover and knows how to fix every issue with your Land Rover efficiently and smoothly.
Function of the Flywheel
The main function of the manual flywheel is to help keep things moving and working smoothly in an engine. It gives friction surfaces for the clutch in the manual gearbox. The clutch disk is in the middle of these two with the clutch pressure plate bolted to it. If your Land Rover's manual flywheel stops working, everything will not work to its maximum efficiency or even work poorly.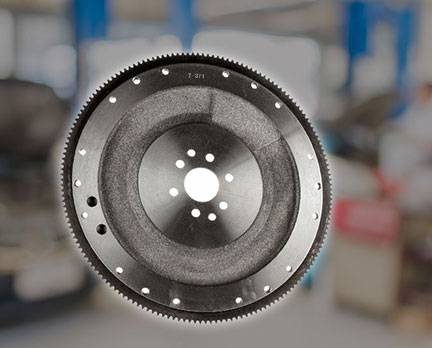 Supply & Fit or Delivery of Manual Land Rover Flywheels
A flywheel is one of the strongest and reliable parts of the engine and it works non-stop. However, it is still a machine and is prone to errors and malfunctioning. Enter your Land Rover reg number to search our live inventory of Land Rover parts and get a price quote for that perfect Land Rover manual flywheel.
Used Land Rover Engine Parts for Sale

Our WorkShop Gallery